mental health things!
for discussions + tips on mental health topics.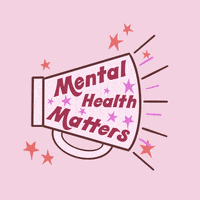 note: i am not a mental health professional, nor do i claim to be one. any tips mentioned here are just what have worked from my own experience, so please keep that in mind. this is simply me, talking about my experiences, and it might help, or it might not. the best advice is always from a trained professional!!
Balancing Your To-do List *and* Your Mental Health - getting what needs to get done, done, but checking your mental health.
What Can You Expect in Therapy? - how a typical therapy visit may go, if you're not sure how.
The Power of Positive Affirmations - what are positive affirmations and how can you use them?
Emotional Awareness - learning how to recognize and handle your emotions is an incredibly helpful skill.
Making a Sensory Kit - ideas for what to put in a sensory kit for sensory overload!
Learning Patience (In a Fast-Paced World) - how can we learn patience?