[June 28, 2022]
Mood: alright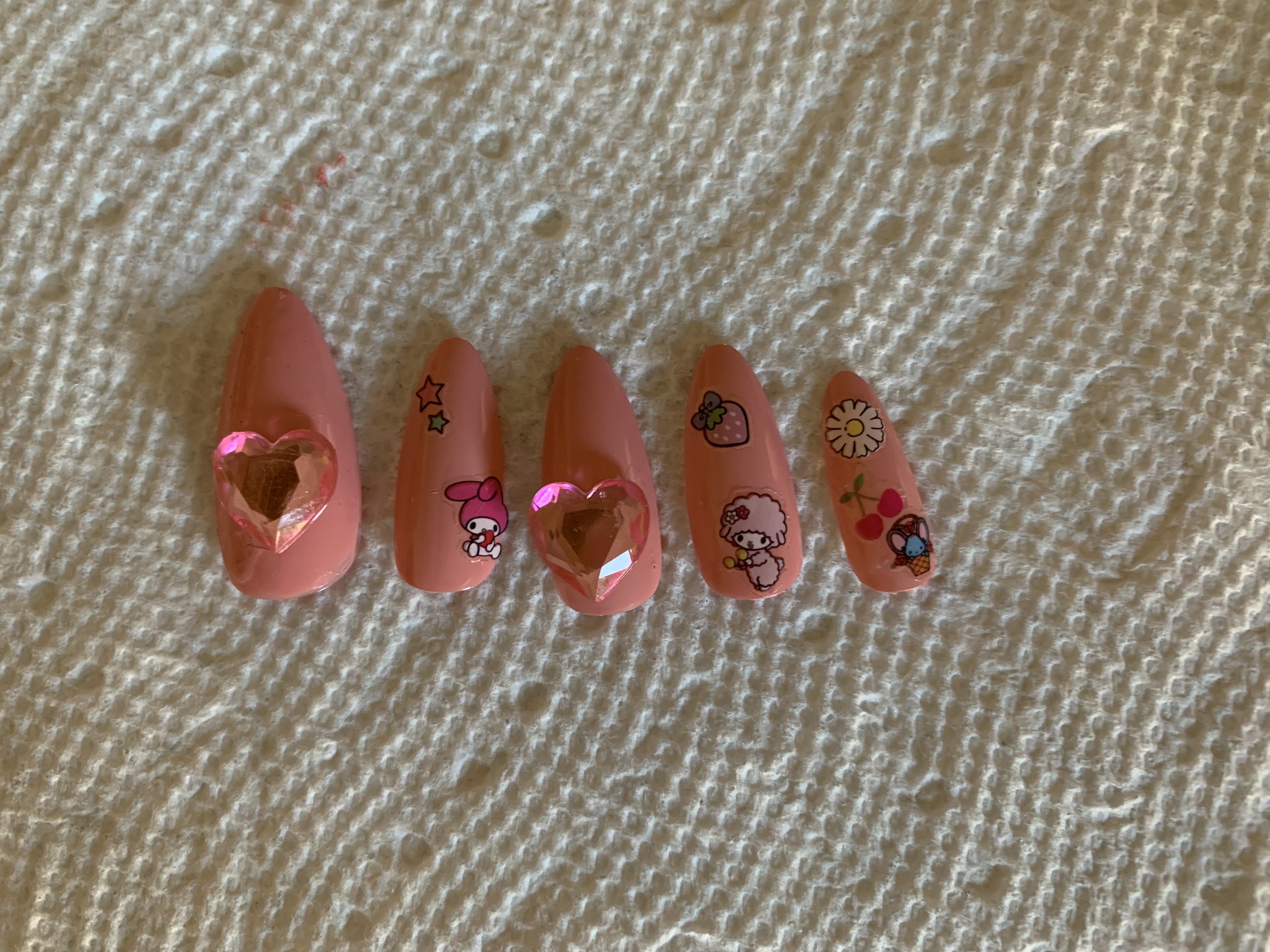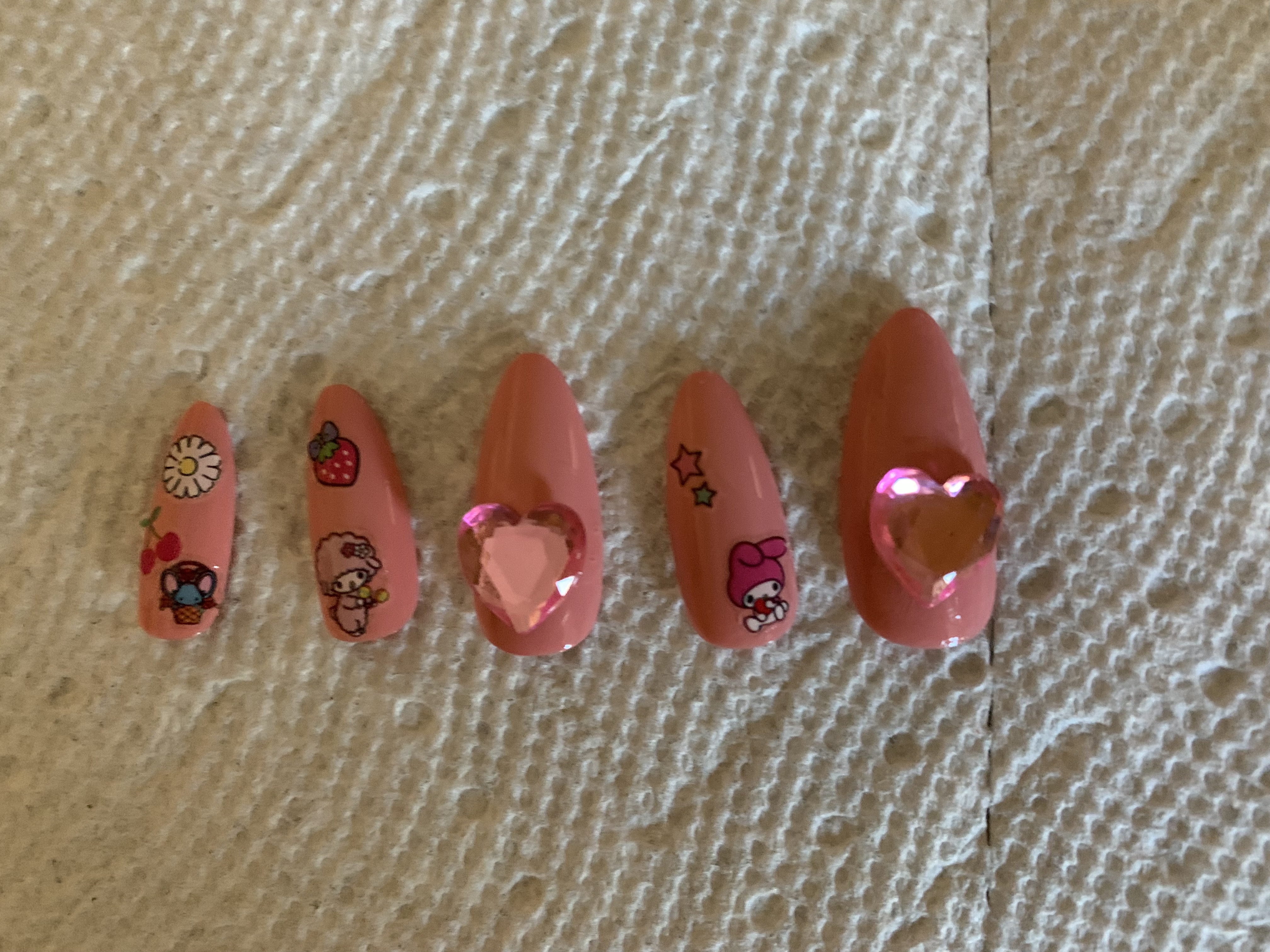 hello! i haven't put them on yet (or done a final top coat, lol) but some my melody nails i made!! (also featuring my sweet piano!) they aren't super fancy or perfect but i was just glad i figured out how to use the stickers and gems :)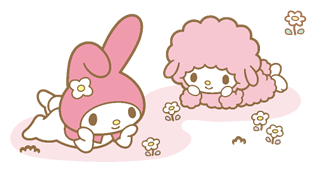 [June 27, 2022]
Mood: thinking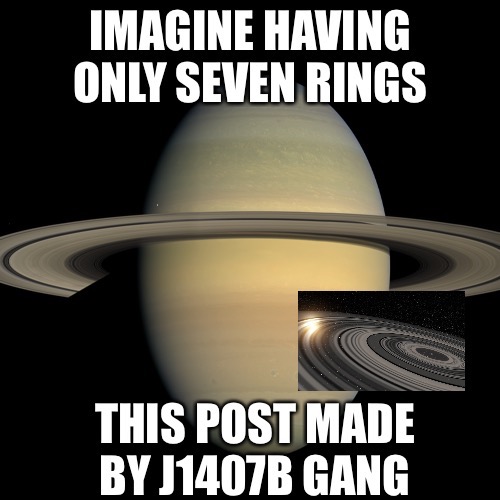 [June 24, 2022]
Mood: hngrh
[June 22, 2022]
Mood: sleep
hello! so to get right into it this is just a list of my favorite mushroom species!! there's so so many cool ones out there and i think it's just a reminder of how unique God's creation is :) i'll probably do a little list like this for flowers too! well, in no particular order...
rhodotus palmatus - very pink and very spongy! i also find it very interesting that light color and intensity can affect its appearance.
fly agaric - a very classic red and white mushroom! but also poisonous!
ghost fungus - i love anything that's bioluminescent, which includes this fungus! also interesting how it is parasitic.
golden trumpets - they're just little orange guys and i respect that
black helvella - goths. but in all seriousness they're actually a pretty varied species, although i believe they mainly have black caps and gray stalks.
purple club coral - i really just like any pretty colored mushroom huh,, actually all coral mushrooms (like carmine coral) would be on this list, just look at em
apricot jelly mushroom - more colors!! apparently used to make "a kind of mushroom candy".
bird's nest fungus - the weirdest thing and i love them!! there's also other bird's nest genera that are similar, which means there's somehow more variations of this.
parrot waxcap - it changes color! it starts out a deep emerald green shade, and as it matures, it goes yellow or sometimes pinkish.

(p.s. there's sooo much more i could put on this list,,)
[June 20, 2022]
Mood: joyful
so a lot of people use 1 Corinthians 13:4-8a as something to measure up to - e.g., replace "love" with your name and think about if you're really patient, not proud, etc. and i think that's a good way to look at it!! we are encouraged to show love, and these things are what love is and therefore how we should show it. but, i think there's another interesting way to look at it!
the Bible tells us that God *is* love (see 1 John 4:8, 16b). so, i think that this also shows us that, because God is love, these are attributes of His, too. for example, God is patient and kind, doesn't keep a record of our wrongs, protects us, and so much more according to this passage. i just think that's a really neat parallel and a reminder of just how good and wonderful God is.
oh, and most importantly -- verse 8a says, "love never fails." and God will never fail.
p.s.! if you're wondering what i'm talking about, this is always here if you want to learn about Jesus. thanks for being here!!
[June 19, 2022]
Mood: fine
the urge to make a second ita bag.......it is strong......
(if i do cave and make another one i'll post about it!! my first one is a jjba part 5 one and i definitely didn't do it "properly" or whatever lol but it was so much fun..............)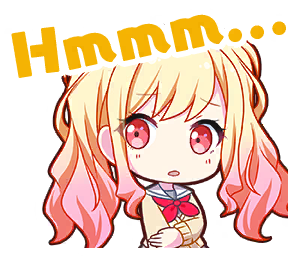 [June 13, 2022]
Mood: asdnfhfj
hello! sooo long story short here's a very easy method for painting fake nails, especially if polish always seems to get everywhere when you do your nails (i know mine does T-T). if you're not planning on putting your fake nails on immediately/want to save them for later, this works great and isn't messy!!(may post pictures later)
you need: 1 q-tip per nail, nail polish, normal tape, paper towels, scissors (optional, to cut the tape)
cut off a short piece of tape and roll it up. place it on one of the little cottony parts of one q-tip, and then gently place the fake nail on it. make sure the top part is not touching anything, including the tape!
get out your polish and paint over the nail like usual. what's really nice is that the tape "lifts" it a little and you can paint messily!
cut off a longer piece of tape and place it on the stick part of the q-tip. then tape it to the paper towel! the nail should be straight up and touching nothing so that the polish stays even and clean.
repeat with all the other nails.
let them completely dry or wait till you're ready to use them, then carefully peel them off of the tape. they're ready to use!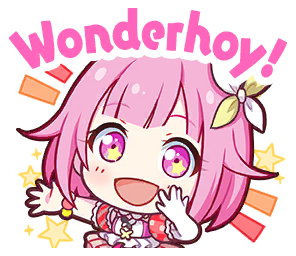 [June 10, 2022]
Mood: sleepy
reading through Psalms is so interesting because it's, well, beautiful poetry but also the things happening in it are still so relatable and stand true today. the authors talk about grief, sorrow, pain, and how they feel like evil is prevailing in the world, but also about the joys of life, how God rescues them and wins over that evil, and the beauty of His creation. so many of the feelings they discuss are definitely still ones that we have today.
it makes me think of how God wants us to take everything to Him, even if it's angry or confused or sorrowful, and that it's okay to not be super joyful alll the time. we can tell God both our sorrows and our joys, and He will be right there with us. i know i'm probably saying about a million things at once, but i think it all boils down to this: praise the Lord!
[June 9, 2022]
Mood: fine
watching a concerning amount of kbeauty youtubers. how are they so good???
and now its time to watch this (cinnamoroll vibe) for the 1837524289th time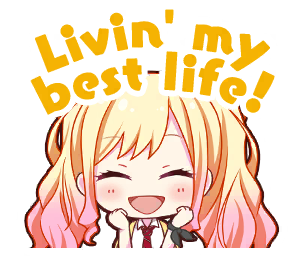 [June 9, 2022]
Mood: fine